Elepig is a cryptocurrency exchange
Elepig is a cryptocurrency exchange that makes investing in cryptocurrency easy and accessible to everyone. The team brings with it a deep experience in building a deep expertise in building secure defence and financial systems making your investments on the Elepig Platform trusted and safe.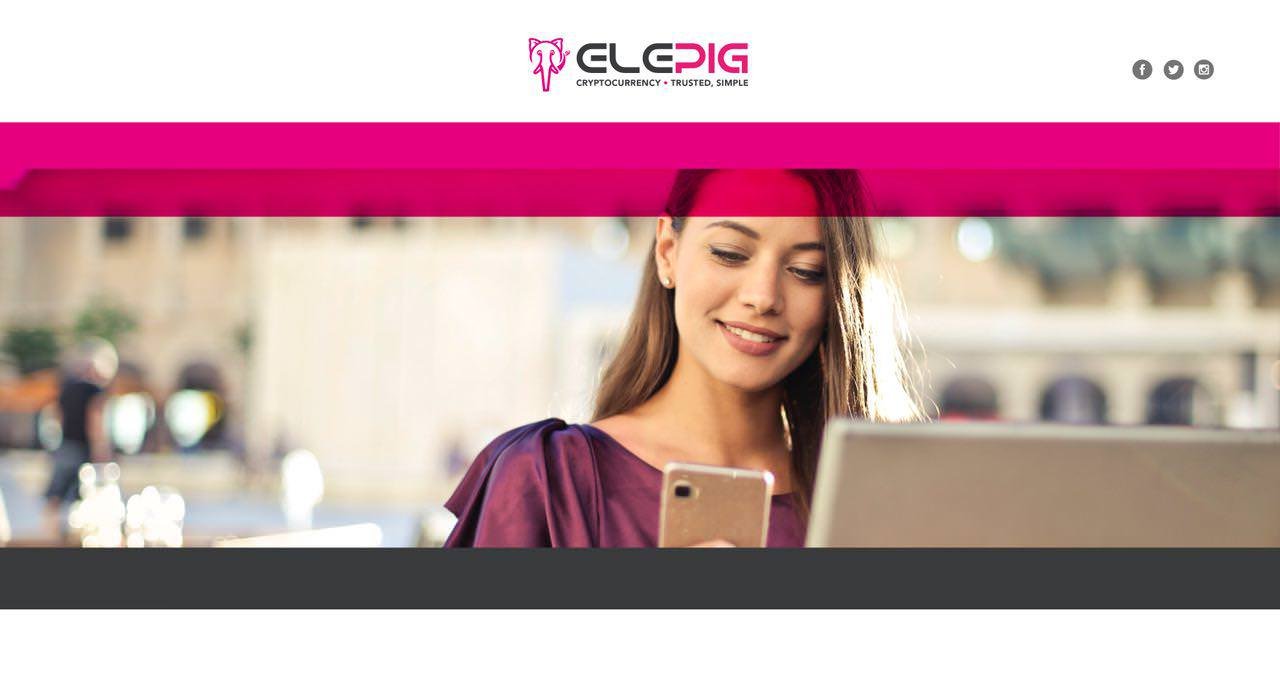 What problems are solved
Multiple exchanges are already available in the cryptocurrency market. The market is still evolving allowing room for new offerings to build on the strength of existing tools and avoid their failings. The cryptocurrency market and exchanges in particular have not yet gone mainstream.
They are still at the early stage. Elepig has identified a gap in the market for a simple trusted exchange that allows non technical traders to invest in a range of alternative coins (alt coins). There are several websites that make it easy to transfer traditional fiat currency such as USD into Bitcoin, Ethereum and lite coins.
This is where the majority of the market users stop because of the transition to the more complex exchanges designed by the technical traders for the technical traders – is just too daunting. Elepig fills this gap by providing a trusted simple means to benefit from the opportunity that alt coins can deliver, making the purchase of alt coins easy and secure as your online banking. Elepig will everyone's cryptocurrency exchange of choice.
Platform Advantages
 Simplicity
Our Platform is built on the experience of our customers.Simplicity will be the cornerstone of our platform's development strategy to make it easier for our customers to trade anytime, anywhere.
Reliability
We have a team of defense experts with 80 + years of industry combined experience.We will build a strong and secure system that includes 10 unique security levels.This is our advantage and will give you peace of mind in cryptocurrency trading.
Community
We will build an ecosystem that will be inclusive around our sharing, involving our community in system design and development.The exchange will be designed by You,for you and with you in mind.
Cost
We will have a cost structure that provides incentives for regular      users.If you use the Elepig token for a transaction, you will receive a 50% discount.
Professional team
Elepig will lead you to superstars or professionals who have worked in      leading companies of the world: JP Morgan, BAE Systems, Lockheed Martin,      Gemalto, RBC, General Dynamics, NATs, Pension Regulator, etc.
Where to use
Security
User Experience
Customer Support
Spread of Coins
Transaction fees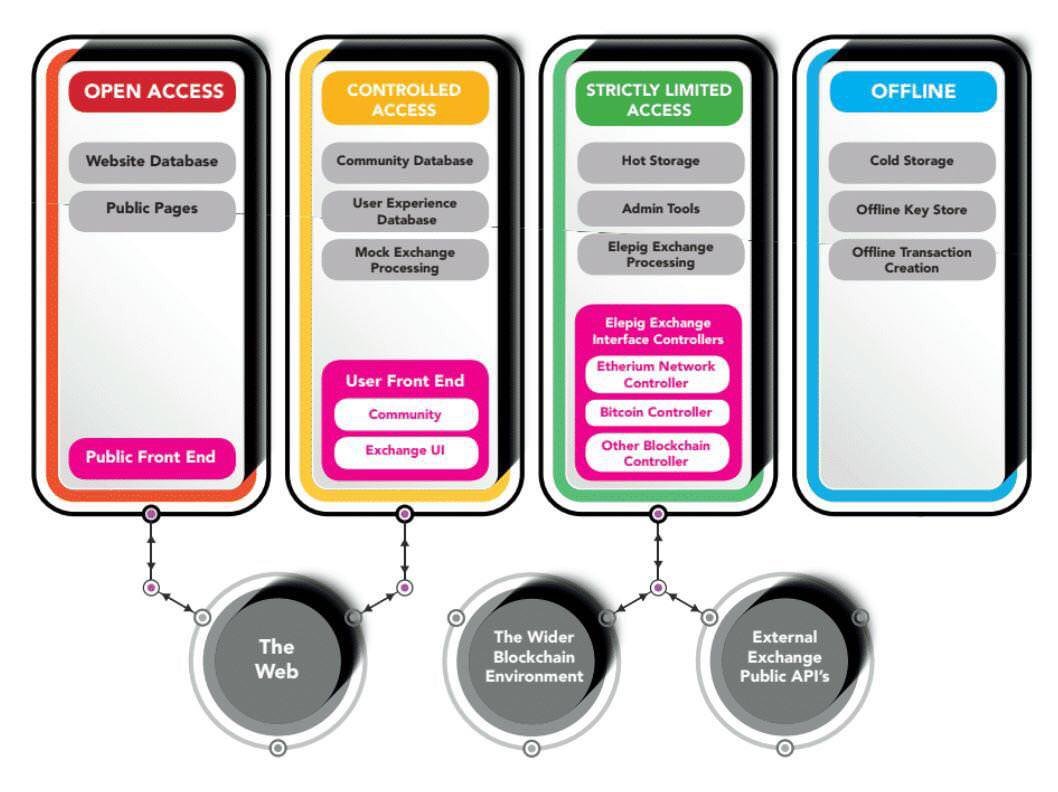 Specifications
Total Sales: 150 Million
Pre-ICO Token Hardcap: 30 million Pre-ICO
Bonus: 40% Pre-ICO Start: June 25, 2018
Pre-ICO Ends: July 8, 2018
Total ICO Sales
Token: 120 Million

ICO Bonus 
Round 1: Bonus: 30%
Token Hard Cap: 37.5 Million
Start Date: July 9, 2018 –July 29, 2018
Round 2 Bonus: 20%
Hard Token: 37.5 Million
Start Date: July 30, 2018 – August 19, 2018
Round 3 Bonus: 10% Token
Hard Cap: 30 Million Start Date: August 20, 2018
September 9, 2018
Round 4 Bonus: 5% Token
Hard Cap: 15 Million
Start Date: September 10, 2018 – September 30, 2018
The project team
Mark Williams
Co-Founder
Mark has 20 years of digital transformation consultancy experience within the defence, security and intelligence and central government. His expertise is in marketing, UX, security and stakeholder engagement. Mark has successfully created several startups.
Anna Lumber
COO
Anna is an experienced portfolio and programme manager within the defence and utilities sectors. Her expertise is in running multimillion pound Agile User Experience and Business Programmes to time, cost and quality. She has a degree in Politics and speaks fluent English and Russian.
Adam Gritz
CMO
Adam has been in the design and advertising industry now for over 20 years with hundreds of successful design and advertising campaigns. He has worked within multiple industries and with flair and imagination at the heart of his achievements.
Steve Apps
Head of Architecture
Steve has had more than 15 years experience providing secure data and solution architectures to the defence industry. He will be leading on making Elepig secure.
In the next photo you can get acquainted with the main employees of this company: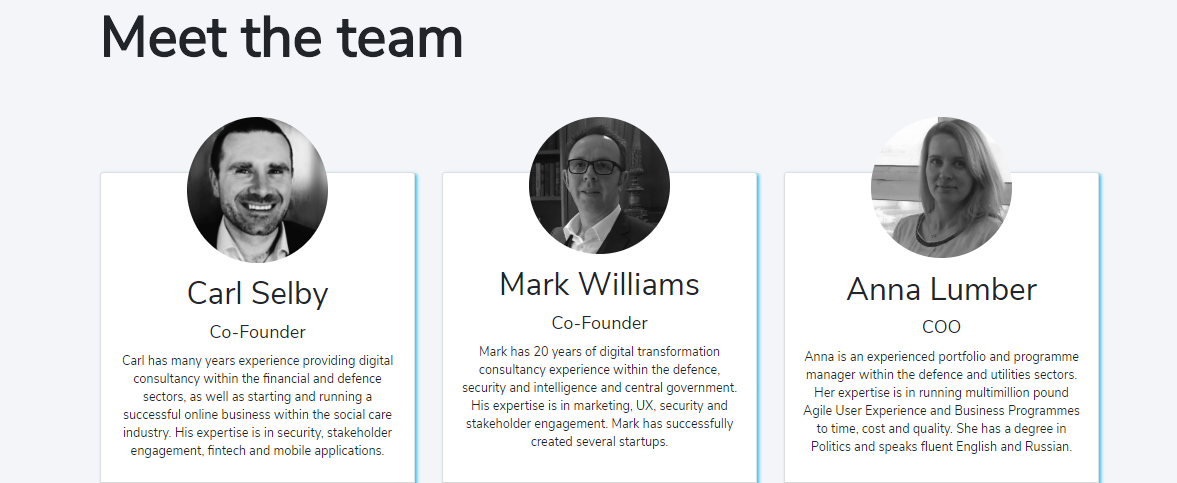 Roadmap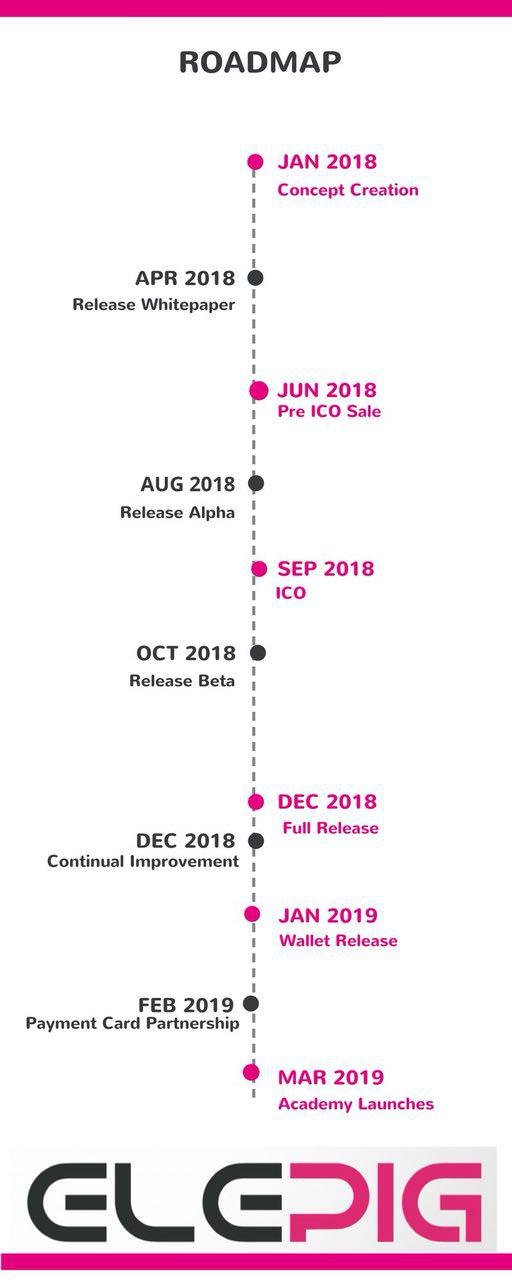 Conclusion
Elepig is one of the best and most promising companies, which carries a full unique opportunity for everyone. It is for this reason that I decided to introduce each participant in detail to this platform. Elepig is bringing a vast experience with a knowledgeable team into the cryptocurrency market. With its easy and trusted platform, they intend to dominate the market in the distant future.
More info:
WHITEPAPER  https://www.elepig.com/docs/Elepig_WhitePaper_Single_Pages.pdf
ANNOUNTCEMENT  https://bitcointalk.org/index.php?topic=4299176.msg38607714#msg38607714
TWITTER  https://twitter.com/Elepigexchange
FACEBOOOK  https://www.facebook.com/Elepigexchange/
TELEGRAM  https://t.me/Elepigexchange
Bitcointalk Username:  yisechka
Bitcointalk Link Profil:  https://bitcointalk.org/index.php?action=profile;u=1901114