Zero Carbon Project is tacking climate change
It is a well-known fact that the annual state of the atmosphere is deteriorating due to the large mass of carbon dioxide (CO2) emissions. Even after the entry into operation of the Paris Agreement (2015), the situation is gradually deteriorating. Climate change is something that strives to change the Zero Carbon Project.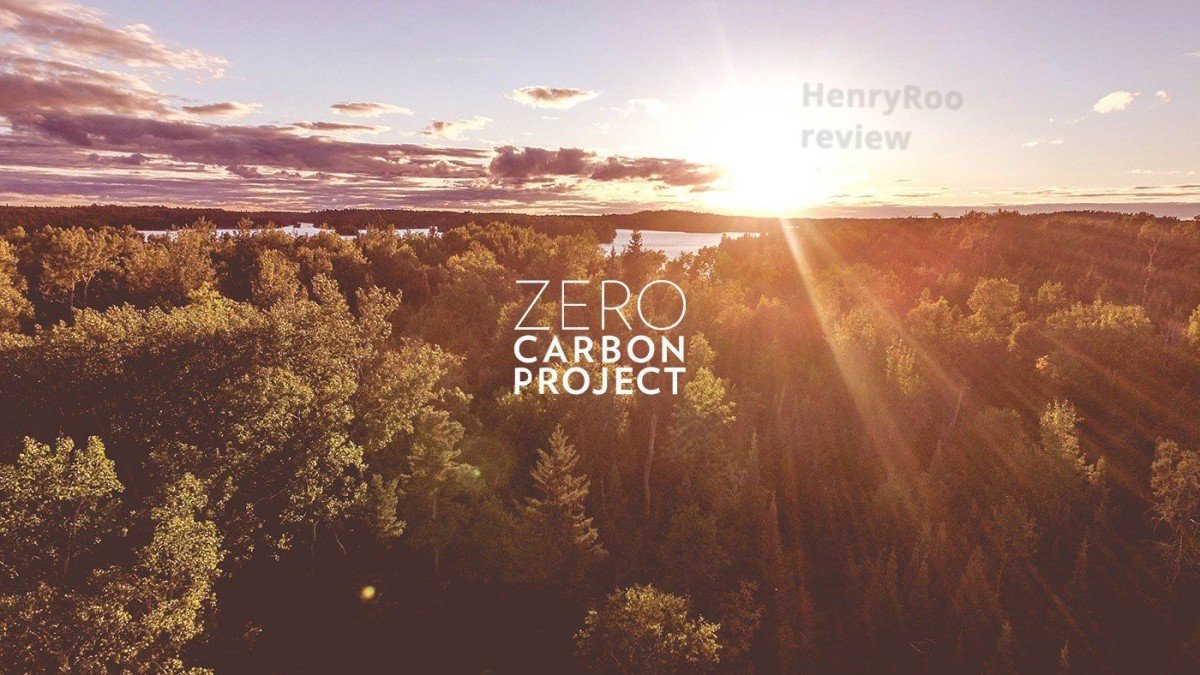 What is the Platform?
Zero Carbon Project is tacking climate change using blockchain. Our zero carbon markets beats renewable energy and fossil fuels on price and our customers earn Energis token rewards as a catalyst for change. Together we can reduce carbon emissions faster than renewable energy.
The project took the goal to change the climatic situation using natural energy sources that do not emit harmful CO2, which resulted in a number of partnership agreements with existing companies producing electricity from natural sources.
The Zero Carbon team demonstrated at one of the conference software Zero Carbon Market which includes twelve major energy suppliers that provide a real price policy for the so-called "zero-carbon energy" that is directly accessible to consumers. In total, it took several months to develop the software of the marketplace itself, which is currently ready for use after a public sale.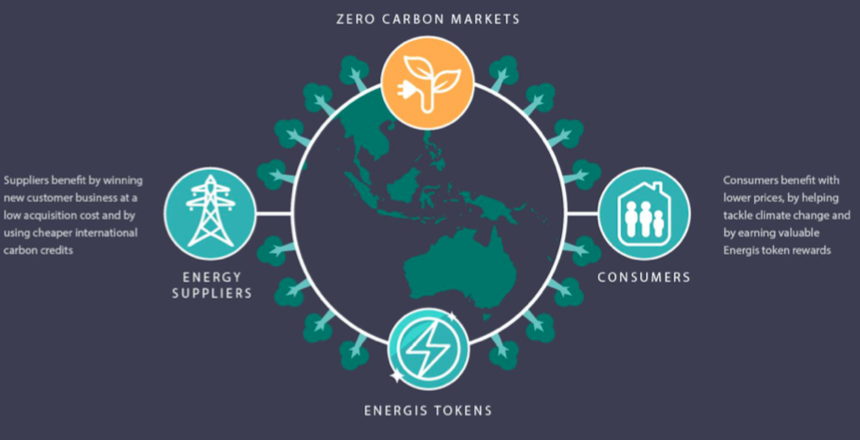 Also to this project we will get a lot of benefits:
availability of safe, reliable and affordable sources of energy, essential for economic stability and development;
the reduction of pollution contributes to the protection of public health and ecosystems. It will help to combat respiratory diseases, reduce health care costs and increase life expectancy, improve the quality of air and water;
about 2 billion people will have access to modern energy services;
share best practices, ideas and developments between better and cleaner energy suppliers;-motivate local energy producers to receive funds for the development of their enterprises.
ROADMAP
The Zero Carbon Project roadmap is straightforward and does not make the mistake of predicting too far into the future.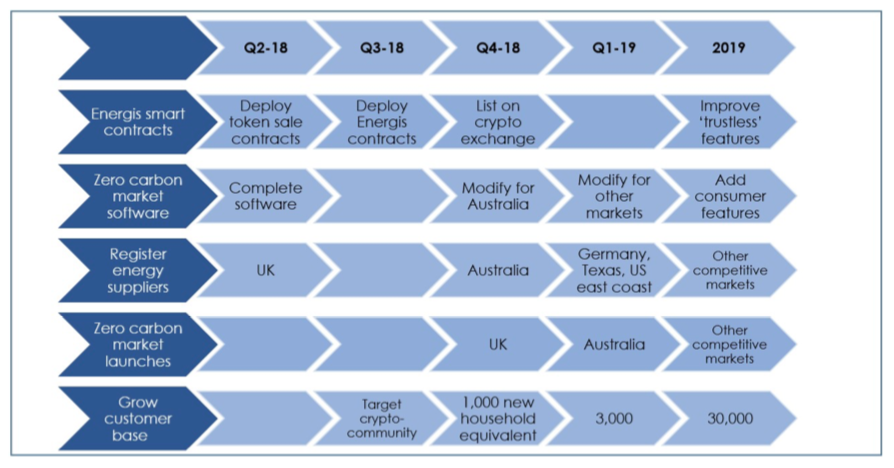 Energis Token
The Energis token (NRG) has been designed to offer an added incentive to customers considering making a switch in energy contracts. All suppliers must pay transaction costs in NRG, guaranteeing buyers in the market and a value for the token. Some are also given to customers as rewards for certain behaviours — signing up, referring a friend etc — who may then hold them or sell them to buyers through a crypto-exchange.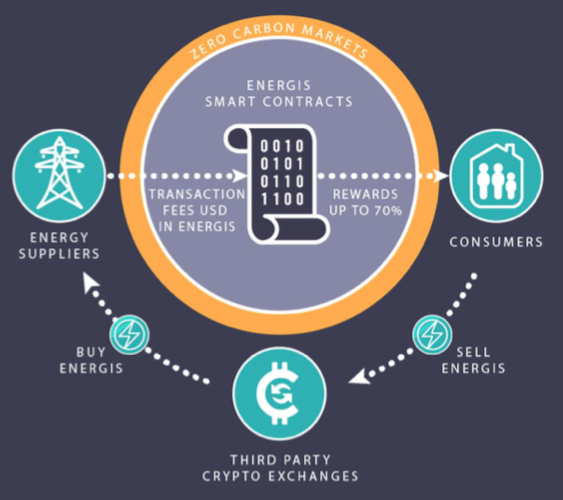 TEAM
The core team for the Zero Carbon Project comes from Beond, an energy and carbon consultancy which "assists clients dealing with the complexities arising from the global climate change challenge and the consequential shift from a centralised fossil fuel economy to distributed clean tech market." Most relevantly it helps "businesses save money by securing the best market prices for energy and helping them become more energy efficient."
Beond has over 600 customers in the UK including Salford County Council and Capita.As might be hoped for, a deep understanding of the energy markets runs throughout the ICO team.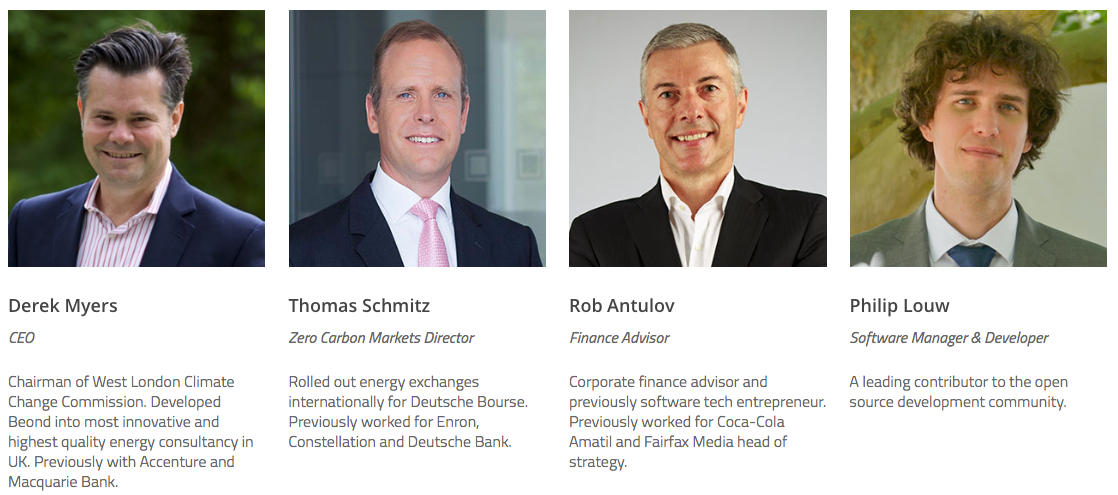 ICO Sele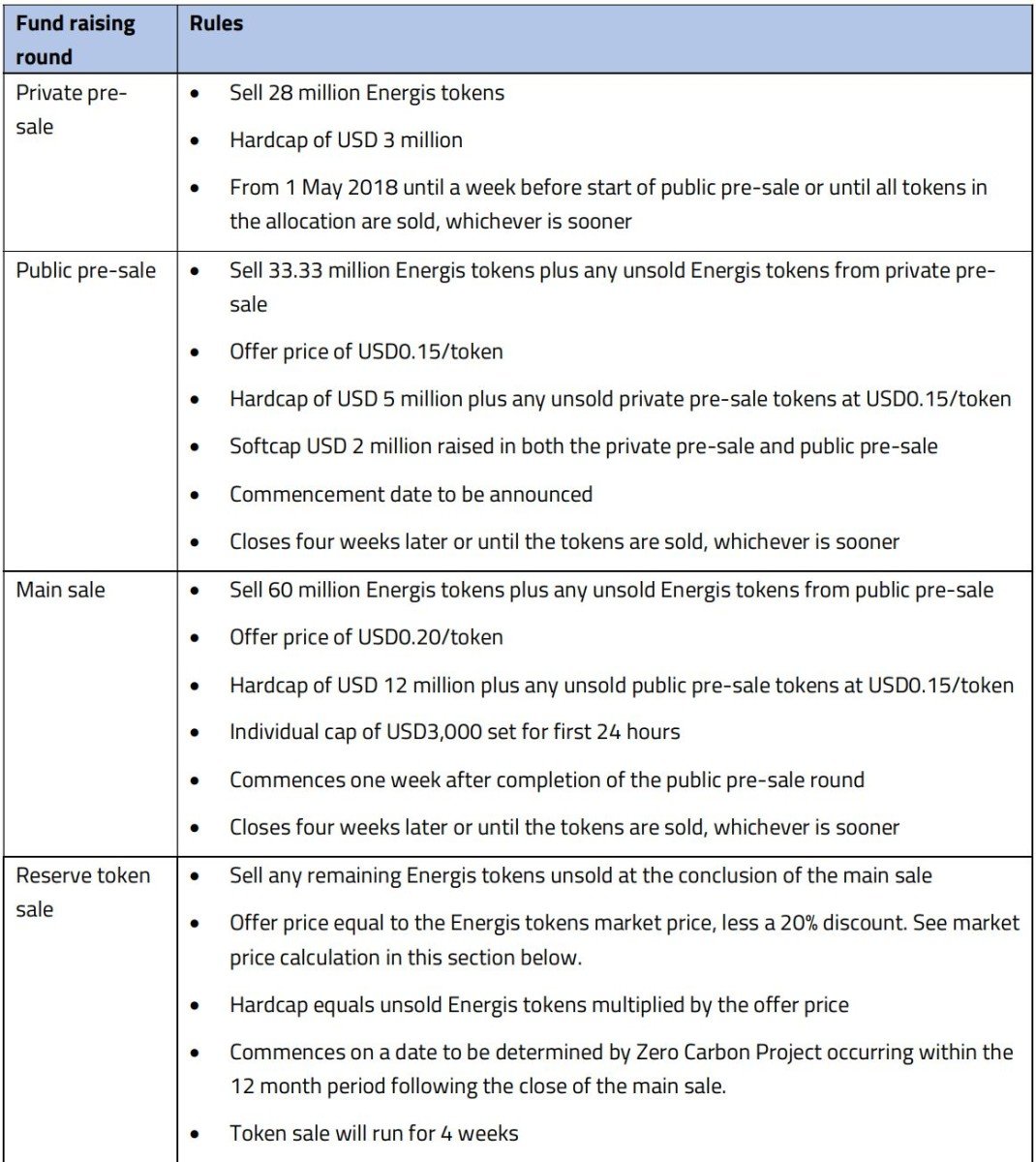 TOKEN AND TOKEN VALUE
The Energis token is built on Ethereum ERC20 specifications and total supply is capped at 240 million. This will be distributed as follows:
15% retained by Beond
2% to team members and advisors
2.4% for bounties and bonuses
51.4% for the token sale
30% for the reward pool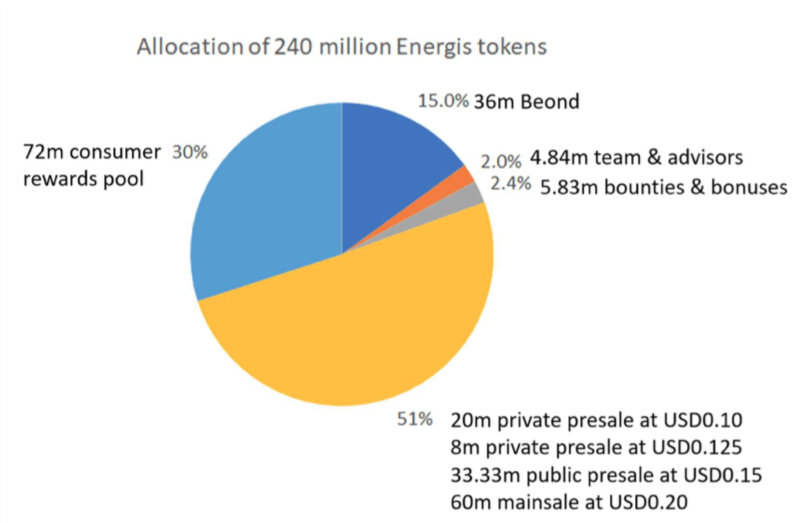 All operations on the site will be carried out with the help of Energis tokens, they can be obtained for registration by purchasing the first contract on the platform, consuming energy and inviting new users. I will be very happy that carbon dioxide emissions will decrease significantly, and even in cities it will be much easier for people to breathe.
Platform Rating
More information you can find on these links:
Website: https://www.zerocarbonproject.com/
Whitepaper: https://www.zerocarbonproject.com/white-paper/
Bitcointalk thread: https://bitcointalk.org/index.php?topic=3396140.0
Telegram group: https://t.me/ZeroCarbonProject
My bitcointalk profile:  https://bitcointalk.org/index.php?action=profile;u=1901114
Bitcointalk username:  yisechka